Living Horse Museum - De Hollandsche Manege
The hidden gem of Amsterdam
Right in the center of Amsterdam, a stone's throw from Leidseplein and adjacent to Vondelpark, is a well-kept secret. An inconspicuous entrance gate in the Vondelstraat gives access to the most beautiful city riding school in Europe; De Hollandsche Manege.
The Living Horse Museum is also located here. In this Living Horse Museum you imagine yourself back in time. The historic ambiance is the setting for a story about the history of this oldest riding school in the Netherlands. The world of the horse comes to life here and is shown within a historical context. We also show the classic equestrian art and clothing during the carousel demonstrations.
Step into the world of the horse and be amazed!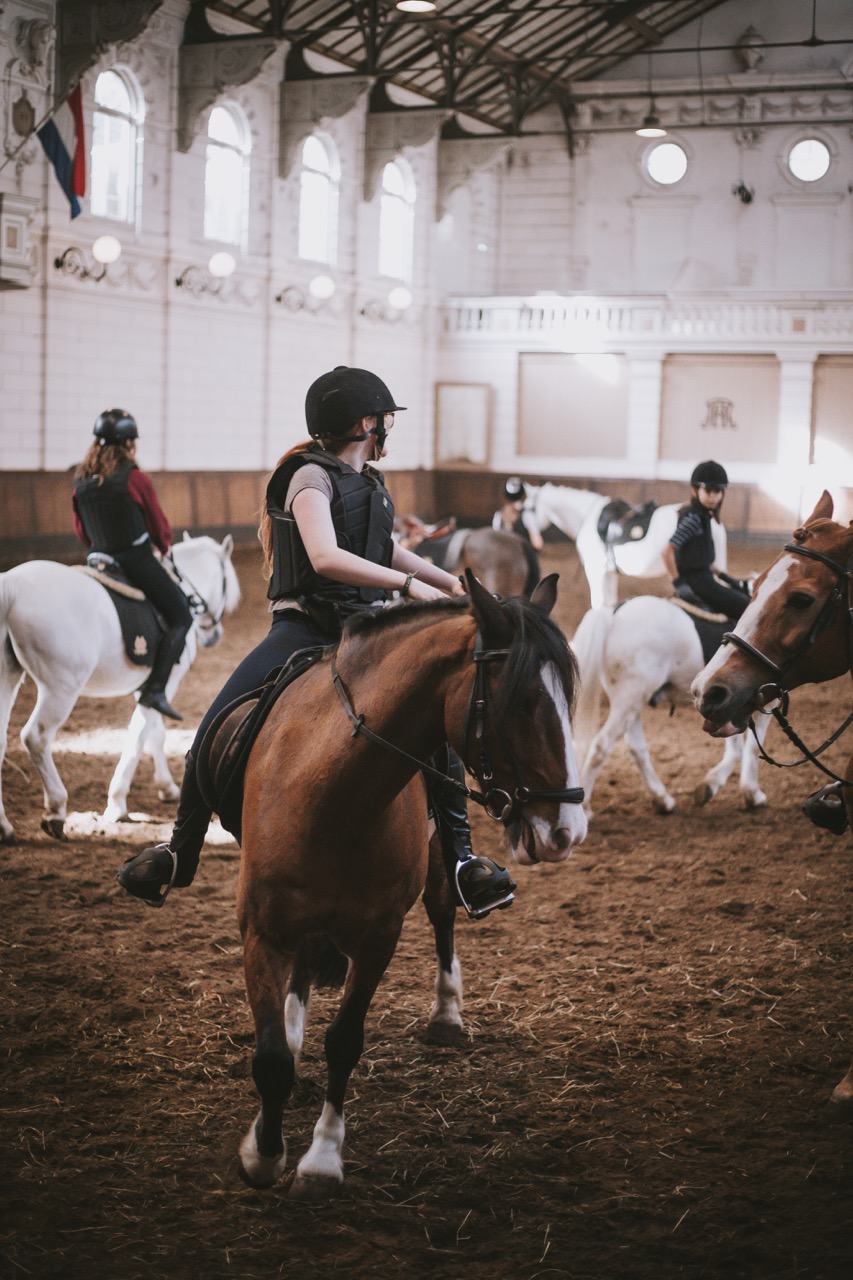 The Hollandsche Manege is the oldest riding school in the Netherlands. In 2011 we celebrated its 130th anniversary. Its history goes back to no less than 1744.
This building houses a modern and versatile equestrian center where everyone is welcome. Horse riding is possible from young to old and from beginner to advanced rider.
For more information, visit www.dehollandschemanege.nl